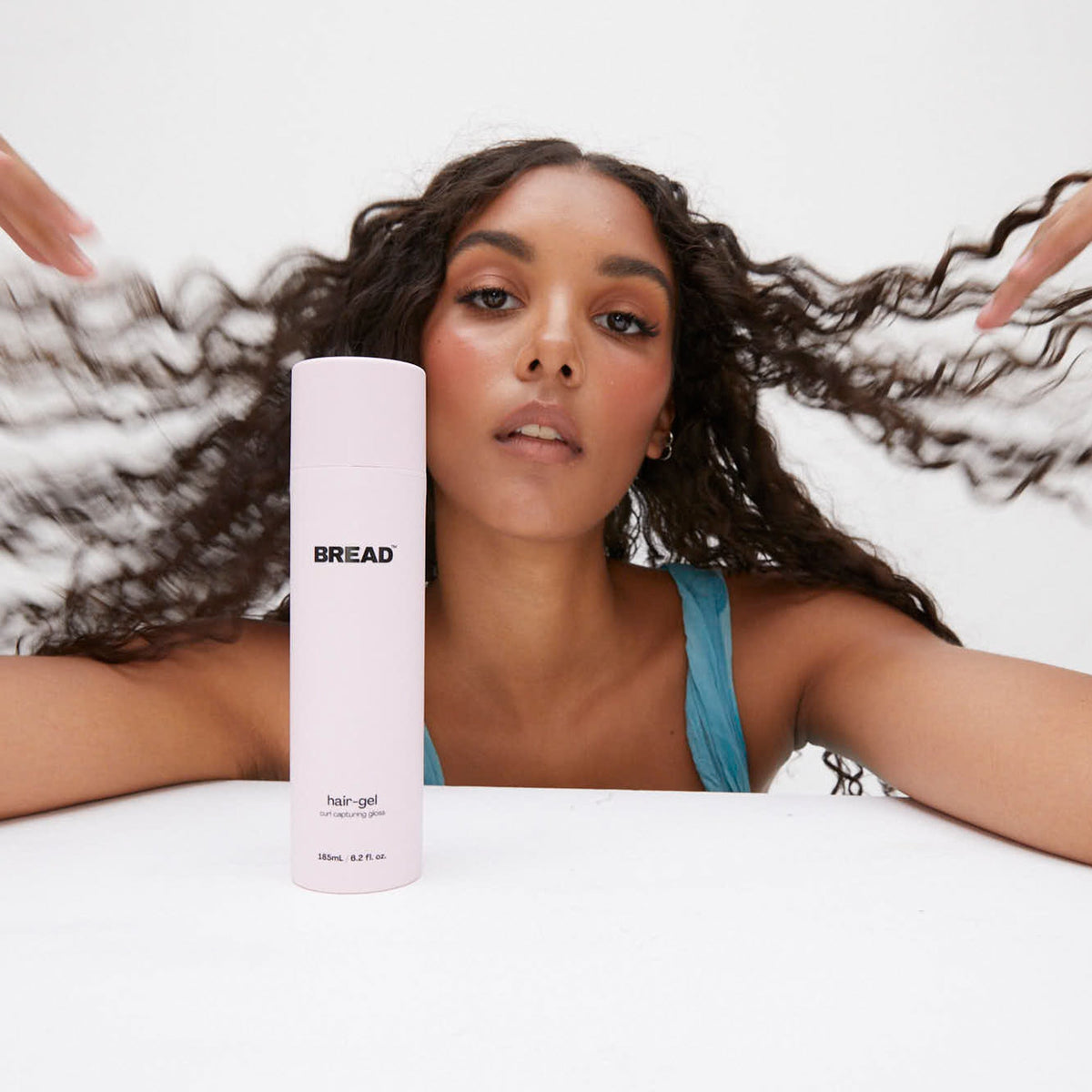 summer recap: launching hair-gel, winning beauty awards and entering our fashion week era
Welcome to The Daily BREAD - the landing spot to share everything we're loving and you're loving, plus an exclusive look into the inner workings of BREAD and our close-knit community.
It's officially the start of summer, but we can't help but look back at the incredible spring we had here at BREAD. From launching our first new product since 2021 (oh hi, hair-gel) to making our Fashion Week debut, we've been scooping up some 'pinch me' moments…
Being the backstage hair sponsor at Tia Adeola FW23 was the partnership of dreams. Our founder Maeva (who's a bit of a fashion design whizz herself) has been an avid supporter of the label since its early days, and Tia's reimagining of iconic style periods was the perfect ode to breaking boundaries.
The day before the show, Mike Martinez for Cutler Salon led a team of hairstylists to give models a much-needed TLC wash day using hair-wash and hair-mask – our pillowy soft duo for even softer strands. The day of, the team used a power trifecta of hair-cream (a heat-styling essential), hair-oil for shine, and about-to-launch hair-gel to create sculpted retro updos. With the undercurrent theme of the show being 'The Black Renaissance', the BAPs (read: Black American Princesses) of the 90s were paid homage to with gelled-down bangs and swooped baby hairs, half-up French rolls, and hi-shine sleek strands.
Then came March, the month of all things hair-gel. Our botanical answer to everything you thought you knew about gels and edge controls. We had fun teasing the new bottle on Instagram with the label blurred out, and so many of you guessed it instantly (probably because you've been asking us to make a gel for ages). Finally, we had something that was nothing short of a miracle on all hair textures, types and densities, with a versatility to keep up with every hairstyle rotation. Wash and gos, twistouts and braid outs, and slicked-back styles; hair-gel is a total jack of all trades.
Landing exclusively at Sephora (for now), hair-gel was a total sell out in the US for most of May. The reviews flooding in were deservedly superlative: the "best ever texture", the "most addictive" yuzu scent, and one of the "only gels" to make hair feel better over time. Even members of team BREAD who gave up on gels or never thought they'd work on our hair texture were fully converted. Keep an eye out for hair-gel's newest expansion.
April saw us expanding into an additional 175 Ulta stores across the country, so we had to celebrate with our first LA event. We invited our favorite friends to break BREAD with us at The Apartment at The Hoxton Hotel. The highlights? Our custom Ulta-themed cocktail that was just like an orange creamsicle, all the cute BREAD hair ribbon moments, and wrapping up the floral displays for our friends to adorn their homes with. Pinch us - we're now in 475 Ulta stores in total.
Lastly, we racked up three beauty award wins (to add to the pile of 30-plus). Hair-wash was crowned the Best Co-Wash in the 2023 Cosmopolitan Holy Grail Beauty Awards, earning it a cult staple status for its ability to gently but effectively cleanse. Another Cosmo win happened for first-timer mud-mask, which earned the Best Scalp Treatment title in the Cosmopolitan Clean Beauty Awards. And despite dropping so recently, hair-gel also scooped up its first award in SELF's Healthy Beauty Award for Best Gel for Coils and Natural Hair. Ding ding ding!